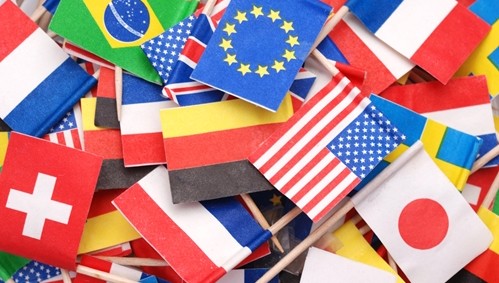 Global free trade agreements primarily benefit countries by eliminating tariffs among its participants. Additionally, they work to reduce the red tape of non-tariff barriers, such as quotas or export and import license requirements. They also try to address rules that promote the free flow of trade and capital investment.
With the US departure from the Trans Pacific Partnership (TPP), China has been promoting its Regional Comprehensive Economic Partnership (RCEP) to the ten countries comprising the Association of Southeast Asian Nations (ASEAN), plus six others in the larger region.
In Latin America, there is the Mercosur (technically a trade bloc) that includes free trade privileges between Argentina, Brazil, Paraguay, Uruguay and Venezuela. This region also features the Pacific Alliance, which covers Mexico, Colombia, Peru and Chile. (This latter agreement covers countries comprising 34 percent of total intra-regional trade within Latin America.)
The European Union (EU), which functions as a customs union rather than a trade agreement, enters into its own agreements with other individual countries, including both Canada (with an agreement known as CETA) and Mexico. Mexico and the EU are now renegotiating their current trade deal to expand it by including some elements more common to recent deals, such as investment, procurement and trade facilitation provisions.
Watch for information and events from Global Chamber® and our partners for the latest on trade agreements, to find opportunities for your business.
Mark Lohsen
Global Chamber® Charlotte