2017 was a momentous year for international trade policy. But not necessarily in a good way.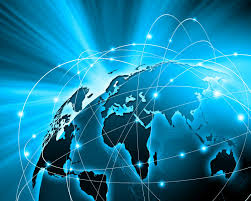 In years past there has been a generally bipartisan U.S. approach to trade policy. The Trump administration started with a bang and accomplished four major changes to the operation of global trade:
Withdrawal from the Trans-Pacific Partnership (TPP). Within days of his inauguration, President Donald Trump withdrew the US from this 12 nation negotiation. TPP negotiations had begun under President George W. Bush and extended beyond a Pacific Rim focus to include corrections to some of the limitations experienced under NAFTA. China has since offered its Regional Comprehensive Economic Partnership (RCEP) as an alternative and is picking up former TPP partners.
Near-withdrawal from the North American Free Trade Agreement (NAFTA). A set of confusing and offsetting initiatives commenced in April with one set of Administration advisors calling for the US to withdraw from NAFTA followed by a different set of advisors pushing for further review. Businesses (and especially NC agricultural communities) then stepped in to force Administration engagement to renegotiate the agreement.
National Security Steel Investigation (Section 232). President Trump ordered a new investigation into whether steel imports harmed U.S. national security. Findings from the investigation were publicly promised for June 30, 2017 but have yet to be released.
World Trade Organization (WTO) Ministerial Meeting. WTO has been widely viewed as advantageous to the US since its inception after World War II. This year, President Trump's principal policy contribution has been a dangerous move to block the appointment of key members of the dispute settlement body. Then, at the biennial meeting in December in Argentina, the US identified numerous failings of the WTO. No plan was presented to remedy these failings.
It would appear that the United States had simply abandoned its leadership role in global trade.